Business of Software Conference USA is back, 2-4 October 2023, with a brand new location: Raleigh, NC and an incredible venue: a real life working opera house.
What is Business of Software Conference?
Business of Software Conference is a multi-day single-track conference for founders, CXOs, and emerging leaders in software and SaaS companies from around the world.
BoS is about sharing openly and honestly the challenges and triumphs that come with building great software and great software companies.
Every talk is from an entrepreneur or expert in their field – with something valuable to say. BoS talks are renowned for their quality (judge for yourself – our vast library of talks is available here).
You're in a room with other incredible software people from around the world – people who do what you do, all of whom are looking to learn and pass on things that they've learned. The quality of the people you'll meet is unrivalled, and the things you'll learn from them will be as important as the things you learn in the sessions. We limit the size of the event to ensure that conversations are relaxed and the atmosphere friendly and collaborative.
Time to talk with experts and speakers. Not only is there ample time for Q&A after each session. Speakers stay for the conference – meaning you can grab them for a chat afterwards. You're as likely to sit next to a speaker at lunch than anyone else.
Location: Raleigh, North Carolina
We're delighted to partner with North Carolina's Council for Entrepreneurial Development (CED), the beating heart of tech entrepreneurship in the Research Triangle and beyond.
BoS and CED are delighted to welcome you to an amazing city and region filled with friendly, smart people, incredible food, lots to see and most important, the home of an extraordinary cluster of SaaS and software companies just like yours.
Read more about why we are relocating and why we are partnering with CED here.
A new city means a new hotel to stay in during your BoS experience. You can book accommodation now at the special BoS reduced rate at the hotel located just opposite the Conference venue.
Schedule
Pre-conference activities start 1 October.
The full conference starts 8am 2 October and runs to 2pm on 4 October.
We're building the schedule and speaker list right now and will keep the site updated but over the three days of the conference, you will be looked after. All meals, (except Tuesday evening self-propelled attendee dinners), are provided. You will enjoy great food and conversation.
For early arrivals, there are activities arranged on Sunday including the legendary BoS Photowalk.
The conference is single-track so you don't worry about missing the killer talk. At breakfast and lunch, you can choose to sit on a quiet table, join one of the themed 'Birds of a Feather' tables to discuss a topic of particular interest to you, or pick up your own conversation. There are also round table discussions and meet the speaker sessions to dig into ideas in more depth, or ask the question you didn't want to ask with in front of an audience.
Speakers
Chris Spiek
How Autobooks Reinvented Itself
Derik Sutton
Bridging the Gap Between Product, Marketing, & Sales
Kyle Bazzy
Rethinking Sales From the Demand Side at Autobooks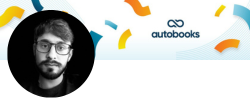 Justin Dickow
How Autobooks Reinvented Itself
Dr Chris Bell
Using Stories to Inspire and Drive Change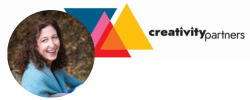 Jamie Woolf
Using Stories to Inspire and Drive Change
April Dunford
How Your Differentiated Value Should Drive Your Sales Pitch
Supporters
If you want to be one of the amazing people supporting BoS Conf USA In-Person get in touch and one of our team will discuss the wonderful supporter packages we have on offer.
Tickets
Ticket prices rise as we get closer to the conference. The earlier you buy, the less you pay. Saving your place now, before we announce the first 6 speakers, will offer you the best possible rate.
The BoS No Quibble Guarantee
If you attend and feel you don't get value, we will refund your ticket price.
Learn how great SaaS & software companies are run
We produce exceptional conferences & content that will help you build better products & companies.
Join our friendly list for event updates, ideas & inspiration.