Learn how great software companies are run. BoS brings you into the room with entrepreneurs and experts for sessions and talks on growth, strategy, product management, company culture, leadership and more.
BoS is designed to bring you together with other smart people to learn together and help you feel part of a supportive community of SaaS & software entrepreneurs who want to build great products and companies.
BoS Conf Online Schedule
Times
ET – Eastern Standard

&

CET – Central European
ET

Monday 27 September 2021 - Day One

CET

Doors Open, Breakout Conversations, Optional Speed Networking

Conference Opens, Welcome & Introductions

Conference Wrap Up and Close Day 1
Tuesday 28 September 2021 - Day Two

Doors Open, Conversation, Optional Speed Networking

Conference Wrap Up & Close Day 2
Wednesday 29 September 2021 - Day Three

Doors Open, Conversation, Optional Speed Networking

Conference Opens, Welcome, Recap

Exponential Q&A - Founders & Funding - Evolving Culture - BoS Lounge

Conference Recap, Next Steps & Solving Problems

Final Thoughts and Conference Close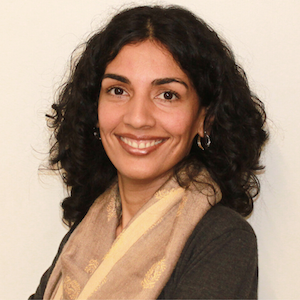 BoS Conference Online Sessions
Teresa Torres (Founder, ProductTalk) challenges you to think about how you can make the changes needed to make continuous discovery core to your company and how you can embed habits and behaviors that will change the way you work.
Gareth Marlow (Founder, EQ Systems) invites you to come and share some of the challenges you face with fellow entrepreneurs and a brilliant facilitator in a welcoming, safe, and helpful environment over two sessions.
Patrick McKenzie, @Patio11, discusses how a single tweet sparked a not for profit startup that became the de facto national vaccine availability database in the USA. A lesson in organization, operations, building and shipping at speed and scale.
Paul Kenny (Founder, OceanLearning) is here to help you build a more effective sales team and process. Join Paul to share your sales challenges in an open discussion and Q&A about making the dark art of sales feel less murky.
Join Elizabeth O'Neill (Founder, Elizabeth O'Neill) to learn about a simple tool to help you manage the unproductive thoughts that are common to all entrepreneurs so that they don't drag you down.
Radhika Dutt (Founder, Radical Product Thinking) leads the conversation and Q&A with smart product people, we will consider how each and every one of us can change the world, methodically and in a repeatable manner.
Chui Chui Tan (Founder Beyo Global) helps you to make sense of the dos and don'ts of international growth. Understand the key things you need to get right to grow into new markets and point you towards useful resources to prepare for successful launches in international markets.
Saielle DaSilva (Product & Design Leader, Cazoo) invites you to learn about maintaining your company culture as you hire at scale and how you can help your teams hire consistently and effectively as your company grows and more people become involved in the hiring and onboarding process.
Matt Wensing (Founder, Summit) discusses why, when building the business he wanted to create, bootstrapping was not the right path this time. Meaningful funding was a better route to a successful outcome. Matt talks us through his process and lessons.
Tim Burgess (Founder, Shield GEO) will lead the discussion on what remote working means in practice for recruitment, compensation, logistics, communication and culture. Remote working came into its own in 2020 and left us questioning: "If Sam can work from home, why can't Sam work from Cancun? Or Bali?".
Bill Cushard (GM), Anne Bosman (Product), Peter Marquez (CCO), ServiceRocket – lead an interactive session to help you use JTBD and the value proposition canvas to identify the opportunities in your software ecosystem.
Bruce McCarthy (Founder, ProductCulture) literally wrote the book on roadmapping and in this breakout session he will lead an open conversation to help you develop, negotiate, and communicate about any strategic initiative or plan so that you can manage your various stakeholders more effectively.
Patrick Campbell (Founder, ProfitWell) discusses how his approach to ProfitWell's culture has evolved as the organization scaled. Over the past decade, companies have considered workplace culture increasingly seriously. At the same time, major changes in the wider world have impacted workplace culture and driven change.
B. Pagels-Minor (Program Manager, Netflix) shows how, for every great example of allyship, it's safe to say there are ten examples of performative allyship – being an ally for show. In this talk, B. will talk about why diversity and allyship matter and shares five pointers to help you approach it in a way that makes a difference.
Bob Moesta (Founder, The ReWired Group), in his career developing over 3,500 products, has identified five essential core skills for successful innovation and entrepreneurship. In this interactive session, Bob will explain why those skills matter and why doing a poor job at all five beats being excellent at one.
Claire Suellentrop (Founder, HeyElevate) looks at why, when software companies write copy, they typically use the words their engineers and product people care about. In this short talk, Claire will explain why this doesn't work and offer you some simple pointers to help you use JTBD to write in a way that resonates with your end users.
Azeem Azhar (Author & Founder, Exponential Gap) will explain how the exponential gap came about and is the cause of some of our most pressing problems. As technology is developing at an exponential rate and humans evolved for a linear world, how can we adapt?

Asia Orangio (Founder, DemandMaven) will share the seven horrors that await your go to market strategy as it cranks into action with some actionable ideas and action points to start making sense of your go to market approach
Elizabeth Conn & Ardeshir Ghanbarzadeh, (Logi Analytics) discuss the data your customers need from your applications and the challenges/opportunities for products enabling data-driven orgs. They'll answer your questions on starting, or improving, your process.
Joe Leech (Founder, MrJoe) will help you understand why transitions can seem so difficult for founders and CEOs alike in this breakout session. You will leave with the confidence to control the transition and Joe will offer 3 participants an additional 121 private discussion after the conference.
April Dunford & Bob Moesta discuss how vision, positioning and strategy relate, why that matters and how the next few days will help you make progress to understand and communicate better with your customers, employees to build a stronger business.
Rich Mironov (Founder, Mironov) will help you to frame up a couple of difficult conversations, break off into role-playing pairs, then unpack what happened in this new breakout session and learn some tool skills that will help manage the relationship between product and leadership teams.
April Dunford (Author, Obviously Awesome) will lead a breakout discussion on the difference between selling and helping customers buy. She will show you how to use your point of view on a market to help customers understand what to pay attention to and why they should (or should not) buy from you.
Networking and Breakouts
Our absolute priority is you have the opportunity to meet & talk to attendees & speakers.
The community is an integral part of the BoS Conference experience — it's no different online. We encourage honest discussion & active listening; not a bravado-filled, empty business card exchange.
There are four ways to connect with other attendees:
Coffee Line Chats
More than chance encounters with interesting people. Choose the conversations you join by topic or opt for some chance encounters.
Group Exercises
Puzzle over difficult questions with other smart entrepreneurs (and get to know them in the process).
Topic-Focused Breakouts
Interactive sessions led by experts covering growth strategy, product management, company culture, leadership, & more.
Slack
Organise your own breakout discussions, individually message other attendees, & share cat pictures.