We are a small, but perfectly formed, team:
Mark Littlewood, CEO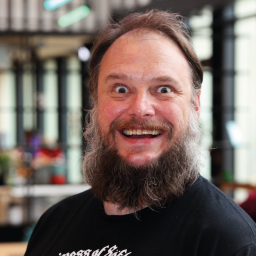 Mark has spent 30 years in the tech sector collecting great people and ideas and connecting them to customers. Before Business of Software, he was part of the founding team at Library House, an investment research business based in Cambridge serving the global venture capital & banking communities, & The BLN, a business events company. He led the business development activities for the organisation & built a network of angels, early stage, venture & corporate investors.
Previously, he has worked with university spin-outs; run a 40 person consultancy business; & founded a web portal for the CAD community. Mark has worked in the publishing and information sectors & attended Trinity College, Cambridge. He tweets at @marklittlewood.
Kirk Baillie, Marketing & Operations
Kirk moved to Cambridge from Paisley in 2012 and spent 7 years in the hospitality and leisure industry helping to match people with their perfect hotel stay or fitness and wellbeing membership – selling 'hot and sweaty' is no easy task!
Leading our Marketing and Operations efforts, Kirk brings with him a wealth of experience of caring about people's needs; caring about design; and caring about how people interact with each other and the world around them.
Jo Littlewood, Event Director
Previously Jo spent 25 years working in theatre as a set designer. Somehow Mark managed to persuade her to swap model-making and press nights for bag-stuffing and VAT returns.
Jo hasn't regretted it.